Advocacy for evidence based policies
Highlighting how alcohol harms our communities and giving a voice to people affected are pivotal parts of Balance's work.
The North East region sees the worst harm from alcohol in England. We have the highest rate of alcohol related deaths and hospital admissions and nearly half of adults are drinking above the low risk guidelines.
With partners we highlight the impact of alcohol on health, social care, inequalities, crime, community safety and the economy.
We track and reflect public opinion in the North East around the public support to reduce alcohol harm and ensure we maximise voices from the North East with key decision makers.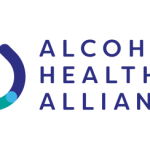 Balance is an integral member of the Alcohol Health Alliance and we work with many local, regional, national and international partners. We are calling for the development of an evidence-based national alcohol strategy, which improves awareness of alcohol harms and decreases the affordability, availability and marketing of alcohol products.
A minimum price of at least 50p per unit of alcohol across the whole of the UK
Health warnings and more information on labels
Restrictions on alcohol marketing to protect children and vulnerable people
A fairer and healthier alcohol duty system
Better access to alcohol treatment and support
More awareness of the risks of alcohol
We are calling on the Government to step up and set up an independent review on alcohol harm. This approach has already proved successful to reduce harm from illicit drugs and to tackle smoking. An independent review on alcohol harm would help to save lives, improve health and support people who want to stop drinking.
With people affected by alcohol we advocate for change:
Mum Joanne Good (below) lost her 16-year-old daughter Megan on 1 January 2014. Megan passed away in her sleep from pulmonary aspiration after drinking alcohol at a friend's party. Joanne's has campaigned about the problem of cheap strong alcohol
Alcohol takes up far too much time and capacity for front line emergency staff like North East Ambulance paramedics. Balance is calling for an independent national review of alcohol harm..
Alcohol advertising is everywhere. For thousands of people like Karen (below) who have struggled with alcohol addiction, that can make life hard and even lead to relapses. Visit https://ahauk.org/get-involved/take-action/
Balance report - Alcohol: A Perfect Storm
Balance's "Perfect Storm" report was the largest survey of of any English region into how the pandemic had impacted on alcohol use…worryingly it found an estimated 47% of adults or 855,000 people in the North East were drinking above recommended limits in 2020 – with men and middle aged people the heaviest drinkers…but it also found high levels of recognition of the problems alcohol causes.
Read the 2021 Balance report "Alcohol: A Perfect Storm"
Health First - an evidence based alcohol strategy for the UK
Health First is a blueprint for an alcohol strategty for the UK – one which acknowledges the huge scale of the harm caused by alcohol in the UK, develops a proportionate, evidence-based response, and changes society's relationship with alcohol for the better.
This report has been produced by an independent group of experts with no involvement from the alcohol industry. It has been written for everyone with an interest in promoting public health and community safety, at both national and local levels.
Public Health England evidence review
This seminal review by PHE in 2016 looks at the impact of alcohol on public health and the effectiveness of alcohol control policies.
We need national action on alcohol harm
Alice Wiseman, Director of Public Health for Gateshead Council and Alcohol Policy Lead for the Association of  Directors of Public Health explains why alcohol is not just an issue for a few heavy drinkers but right across our communities – and why we urgently need national action to address rising levels of harm.