Local Engagement and support
Balance works in partnership across the region with local government and partners in the NHS and emergency services to promote effective and evidence-based approaches to alcohol harm reduction.
We offer our partners professional support through well-established alcohol forums, ensuring latest evidence and best practice is shared across a variety of themes, topics and policy areas.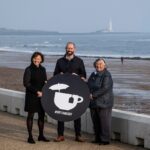 We run the following networks and forums for partners to get more involved in the alcohol agenda.
Balance Alcohol Champions Group: a forum for partners with an interest in the alcohol agenda including local authorities, the police and emergency services, the NHS and the voluntary sector.
Balance Local Alcohol Network: promoting evidence-based, strategic approaches to alcohol prevention at a local level to local government alcohol leads and supporting good practice between local partners.
Balance Alcohol-Related Crime & Regulation Forum: supporting partners in tackling alcohol-related crime and regulatory issues and advocating for effective regulation at national and international levels.
Balance also participates in other strategic groups within the region, such as the North East and North Cumbria ICS Alcohol Steering Group and Clinical Network and local strategic forums. We deliver presentations and updates on the latest evidence, strategic guidance, communications and campaigns, policy information and data.
We support this important work programme Alcohol programme | North East and North Cumbria NHS (northeastnorthcumbria.nhs.uk)
Our aim is to help embed evidence-based approaches within local alcohol prevention work. We also harness wider opportunities for collaboration across the North by engaging with key partners involved in the alcohol and wider public health agenda.
Email us if you'd like to get more involved.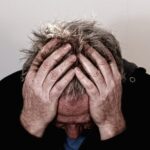 Alcohol and mental health
The relationship between alcohol and mental health is complex. Around 1 in 4 people in the UK will experience a mental health problem each year.
Alcohol has been described as 'the UK's favourite coping mechanism' and many of us use it to manage symptoms of anxiety and depression, or to lift our mood – but excessive drinking is likely to make mental health symptoms worse.
Balance has produced a briefing for partners on Alcohol and Mental Health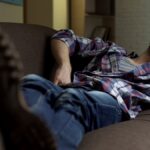 Alcohol and health inequalities
Lower socioeconomic status is associated with higher risk of death or being admitted to hospital from alcohol. Alcohol is a contributing factor for over 200 health conditions. Among people aged 15 to 49 in England, alcohol is now the leading risk factor for ill-health, early mortality and disability.
The North East has the highest rate of alcohol-related hospital admissions in England. Alcohol-related health inequalities are a particularly serious issue in the North East – people from the lowest socio-economic group are 45% more likely to suffer an alcohol-related death than those from the highest.
Read Balance's briefing on Alcohol and Health inequalities