Alcohol has a massive impact on children and families.
Evidence is now clear alcohol advertising encourages children to drink at earlier ages and in greater quantities. And around 200,000 children live with an alcohol dependent parent.
Alcohol can be harmful for adults but the risks are even greater for children with minds and bodies that are still developing. It can:
Open the door to regular drinking and make children more likely to become heavy drinkers as adults
Lead to physical and mental health problems
Affect performance at school and college
Make children more likely to be involved in accidents and risky behaviour such as smoking, illegal drugs, tobacco and under-age, unprotected sex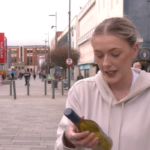 The Drinking, Smoking and Drug Use Survey 2021 shows that:
nearly 1 in 10 children aged 11-15 nationally have been drunk in the last week
the most likely source for pupils is parents.
Balance raises awareness of the importance of an "Alcohol Free Childhood" and the impact of alcohol on children. We also respond to key national consultations relating to alcohol, children and young people, advocates for legislation to more effectively protect children from alcohol exposure and harms.
North East mum  Joanne Good lost her daughter Megan Craig-Wilkinson on 1st January 2014. Megan passed away after drinking strong white cider at a friend's New Year's Eve party. Joanne has backed calls for action on cheap alcohol to protect young and vulnerable people.
Alcohol advertising is everywhere in the UK and from sport to music, helps to normalise – and often glamourise – alcohol and creates a culture where alcohol is seen as an 'essential part' of everyday life.
The Alcohol Health Alliance "No Escape" report shows how alcohol advertising preys on children and vulnerable people – READ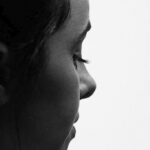 What's the Harm
Evidence is clear that regular drinking in childhood is linked to physical and mental health problems such as anxiety and depression, risky behaviour and heavier drinking as adults. We also now know the true risks of alcohol in adulthood, from liver disease and CVD to 7 types of cancer.
What's the Harm?" is a campaign platform aimed at encouraging parents to delay the onset of children's drinking and reducing alcohol consumption among children. Most of the alcohol children drink comes from the family home.
Our campaign run has ran across radio, outdoor and digital channels. It aims to empower parents to delay the onset of children's drinking, with resources including a web platform of information and a downloadable free parents guide.
Visit WhatstheHarm.co.uk
Supporting an Alcohol Free Childhood through licencing
Chief Medical Officer guidance advises an alcohol free childhood is the healthiest and safest option, and if children do drink it should not be before the age of at least 15.
Local authorities and police across our region are engaged in age of sale work to support community safety – however under age drinking and supply undermines this and puts children's safety and their health at risk.
Balance in collaboration with public health and licensing colleagues has developed a series of resources for local partners engaged in licencing to support the vision of an alcohol free childhood.