Overview
Keep It Out was the first insight-driven, population-level campaign in the UK to focus on illegal tobacco and to reduce demand and disrupt supply of illegal tobacco.
We aim to raise awareness of the problems caused by smuggled and fake tobacco to local communities and support trading standards, HMRC and police to drive information and intelligence on local sales.
Reducing demand for illegal tobacco is important – challenging perceptions that buying and selling illegal tobacco is a victimless crime. We communicate on the issues which resonate with people in local communities – that illegal tobacco gets kids hooked and is linked to criminals.
Keep It Out has featured radio advertising, outdoor Adshells and online/ Facebook. It is part of a wider platform featuring a website with anonymous reporting form, printed materials for the public, partners and retailers and digital resources including in different languages.
Keep It Out forms part of a broader approach to reducing smoking. It is a key component in our programme as we strive towards the ambition of making smoking history and supporting the independent review of tobacco control Making Smoking Obsolete.
Listen to the radio advert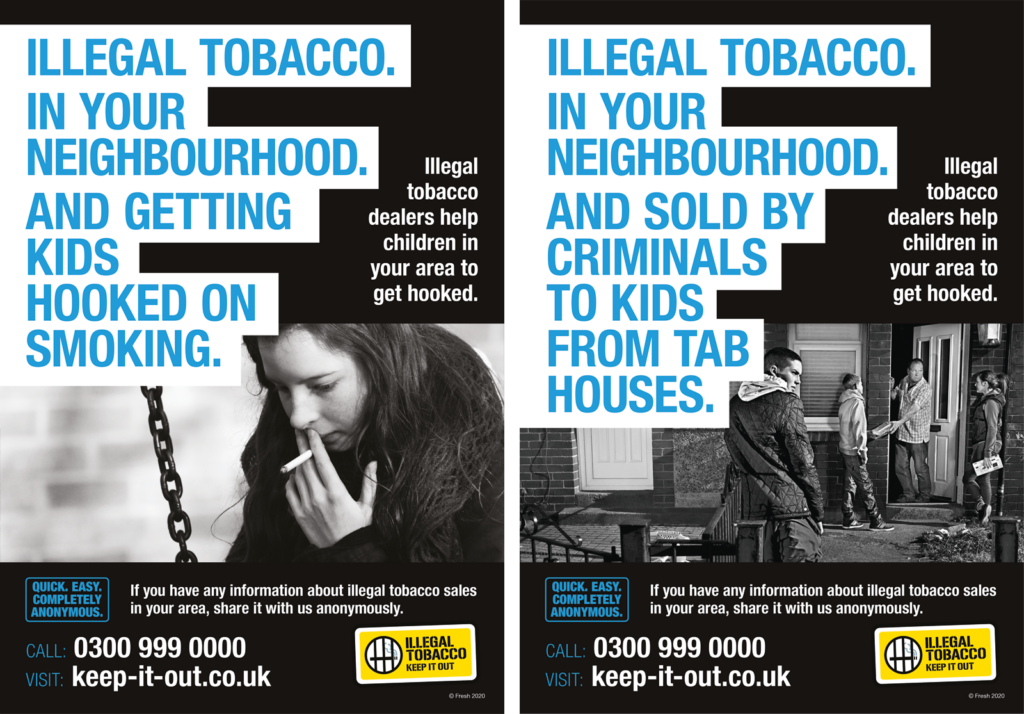 Results
Keep it Out has run a number of times in the North East since first launching in 2010. It has also been adapted in the North West, Greater Manchester and Yorks and Humber and has been held up nationally as "best practice" of a campaign to reduce demand.
We have partnered on regular communications with local trading standards teams, police and HMRC on raids, seizures, test purchases and since its launch the Keep It Out website has had over 331,000 site visits from over 220,000 users and numerous pieces of intelligence supplied to trading standards, with clear spikes seen during campaigns.
A survey of North East smokers found:
27% recalled the campaign
59% said it made them more concerned about illegal tobacco sales
38% said it made them more likely to report
41% said it made them less comfortable buying