Media Communications and Education
Campaigns and year-round communications are a vital part of efforts to reduce smoking and have a strong evidence base as effective interventions within public health.
Fresh has been at the forefront of developing successful, insight-led and award-winning campaigns. We have worked with real smokers and quitters, doctors, local government and national government departments to develop these, and a number of our campaigns have been rolled out in other parts of the UK.
Campaigns are important "triggers" to remind people about the risks of smoking, the benefits of quitting and to signpost support. Evidence suggests campaigns can also help to make quit attempts more successful and can also prevent young people from starting.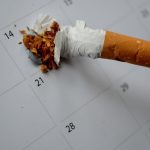 We work cost effectively to develop and run campaigns at regional level and over a larger area to create awareness and shift attitudes.
They have been supported by national charities like Cancer Research UK and British Lung Foundation (now Asthma + Lung UK), triggered tens of thousands of actions and won awards.
We use channels with the highest trust and widest reach like TV, Video on Demand and radio while also harnessing digital and social engagement on Twitter, Facebook and Instagram.
Through our press, PR, social media and news function, we provide regular output to encourage smokers to quit and support local and national media highlighting tobacco issues. We involve a wide range of partners as spokespeople and bring to life the stories of smokers in our region. Whether uplifting or upsetting, we represent the real lives of real people who have "survived smoking".
All our campaigns include resources and toolkits for our NHS and local government partners to support across their channels, creating a truly regional-to-local model.